Thursday 11th April 2019
Bere Island Projects Group and Bere Island parkrun are hosting a Pop Up Gaeltacht day on Saturday 13th April starting with the parkrun as Gaeilge.  Come along for the day and have a cupán tae and enjoy a cúpla focal with islanders and fellow visitors!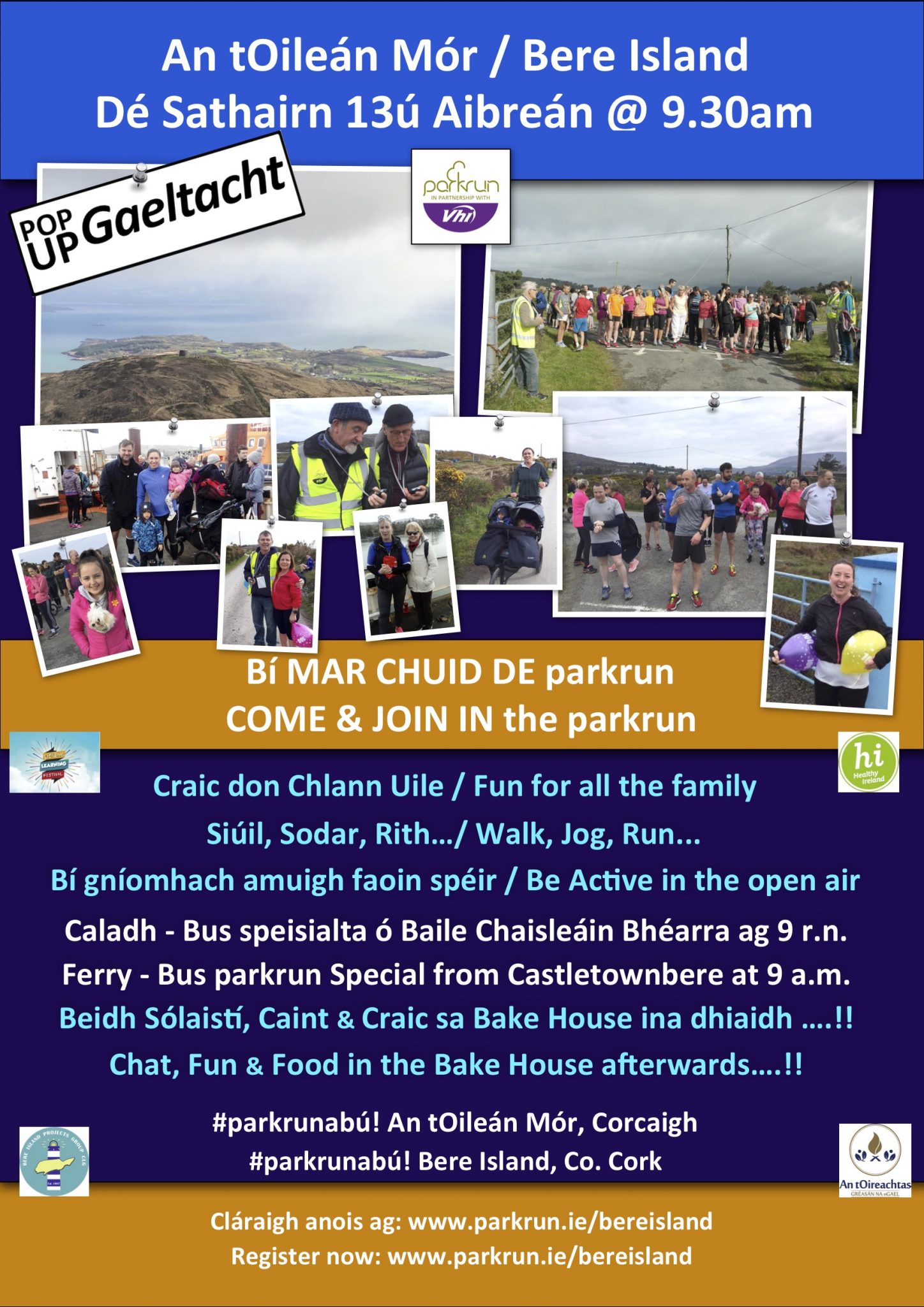 Monday 1st April 2019
The Minister for Housing, Planning and Local Government Eoghan Murphy TD visited Bere Island on Saturday 30th March.  Members of Bere Island Projects Group and the Lonehort Steering Group gave the minister a tour of Lonehort Battery and outlined their plans for developing the Battery as a visitor attraction.  Minister Murphy also took part in the Bere Island parkrun.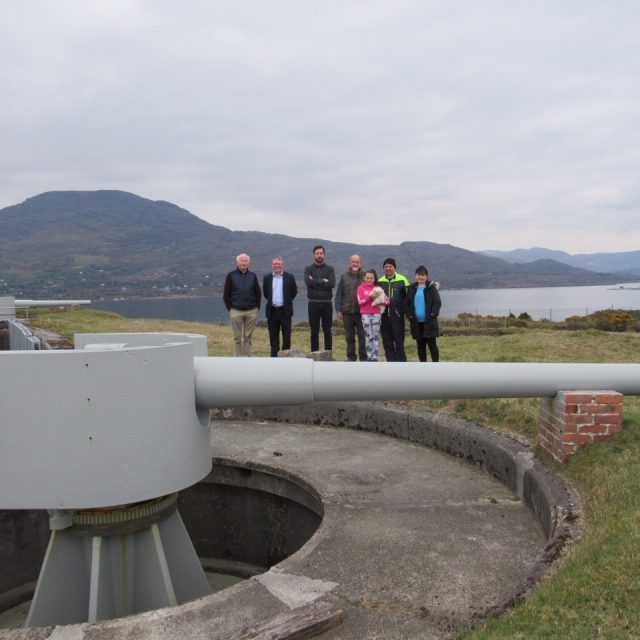 Saturday 16th March 2019
As a mark of respect to the family of the late John McCarthy (RIP) the launch of Bere Island Community Radio will not now take place on Sunday March 17th.  We offer sincere sympathy to John's family.  Ar dheis Dé go raibh a hanam.
For funeral details click here.
Monday 4th March 2019
As a mark of respect to the family of the late Mary Walsh (RIP), mother of our colleague John Walsh, BIPG office will be closed on Tuesday 5th March and will reopen on Wednesday 6th March at 9AM. Funeral arrangements are available here.  Ar dheis Dé go raibh a hanam.
Monday 28th January 2019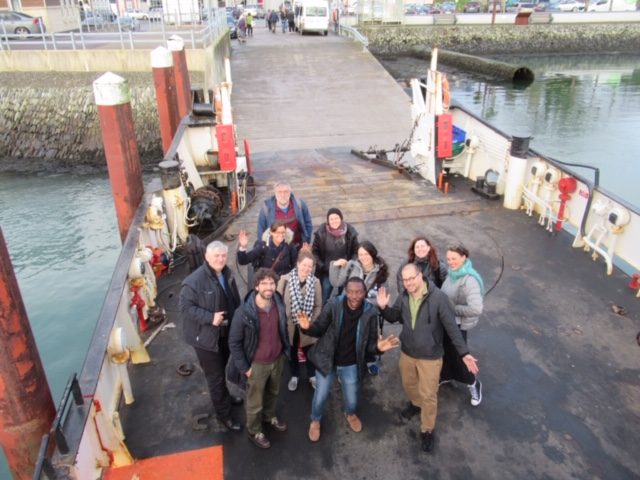 Bere Island Projects Group were delighted to host a partners meeting on the island last week for the Grassroots Wavelengths Community Radio projects. Twenty members of the project from Romania, Madeira, Belgium and UCC enjoyed a three day conference on Bere Island.  Thank you to all the accommodation providers, restaurants, ferry operators, tour guide and bus drivers who facilitated this visit.  The group throoughouly enjoyed their stay here.  BIPG have recently been awarded a temporary broadcasting licence from the Broadcast Authority of Ireland and plan to start broadcasting Bere Island Community Radio on the FM airwaves and online in the near future.
Friday 25th January 2019
Bere Island Projects Group together with Cork County Council organised a collection of used electrical goods from the island.  Thanks also to the staff at the recycling centre for facilitating the collection.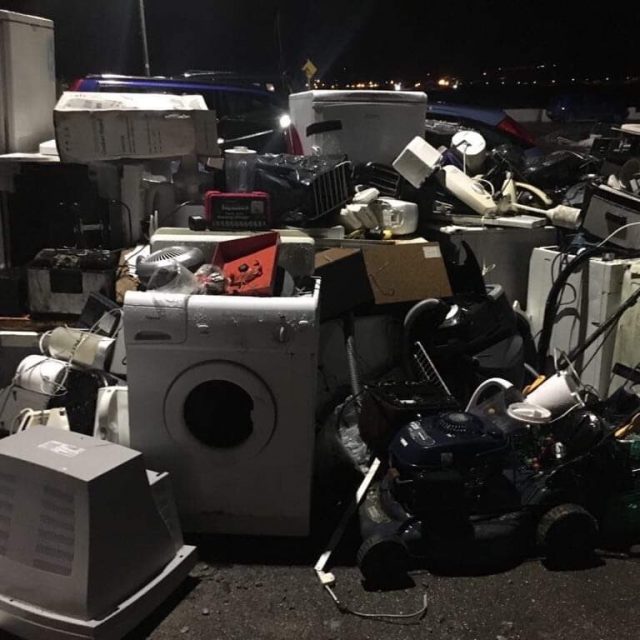 Wednesday 16th January 2019
Bere Island Projects Group look forward to hosting all the partners from the EU Grassroots Community Radio Project on the island next week.  Community organisations from Romania, Portugal, Madeira along with representatives from UCC will be on the island from 22nd-25th January.  A number of events are being held while they are here and will be advertised locally.
Tuesday 8th January 2019
Bere Island Projects Group would like to wish everyone a very Happy New Year, and are looking forward to lots of exciting events and initiatives taking place on Bere Island in 2019.
Thursday 13th December 2018
Bere Island Projects Group CLG office will close on Friday 21st December 2018 and will reopen on Monday 7th January.  We would like to take this opportunity to wish everyone a very Happy Christmas and Best Wishes for 2019.
Monday 3rd December 2018
Hot off the press! The Bere Island Christmas Newsletter 2018 is now on sale from Murphy's Shop Rerrin, and SuperValu Castletownbere. Priced €5.  Bere Island Projects Group would like to thank everyone who sent in contributions to the newsletter. Don't forget, if you're travelling overseas in the coming year take a photo of you with the newsletter and we'll publish it in next year's edition.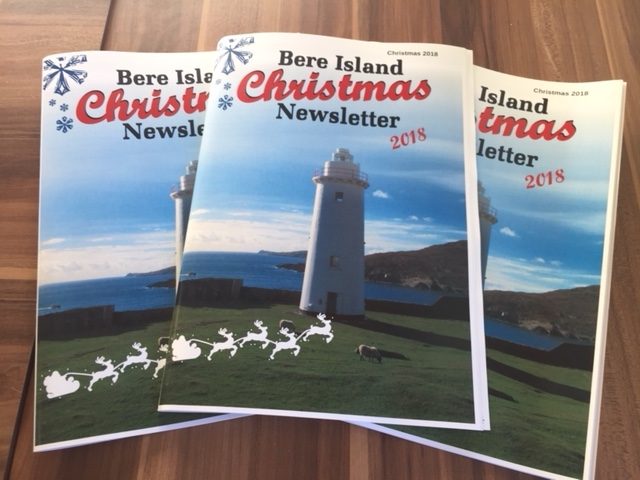 Tuesday 28th November 2018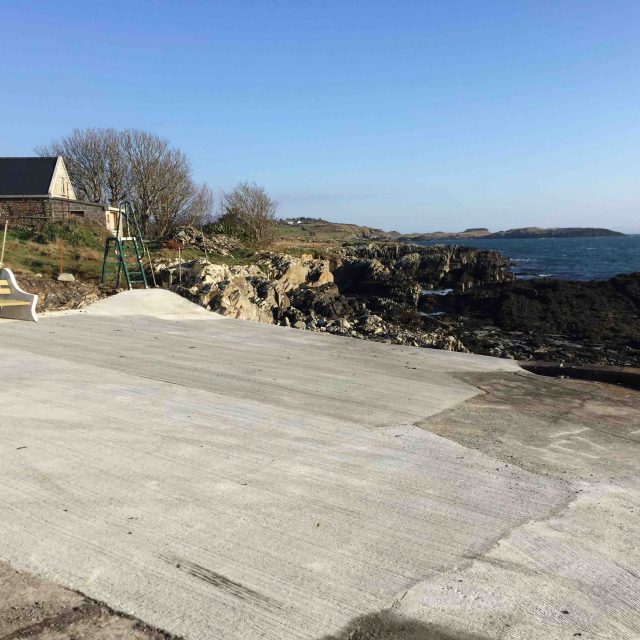 Bere Island Projects Group are delighted to announce that remedial work has now been completed at Cloughland Strand by Cork County Council.  This is a vital amenity for the island, and we are grateful to their help in carrying out the work.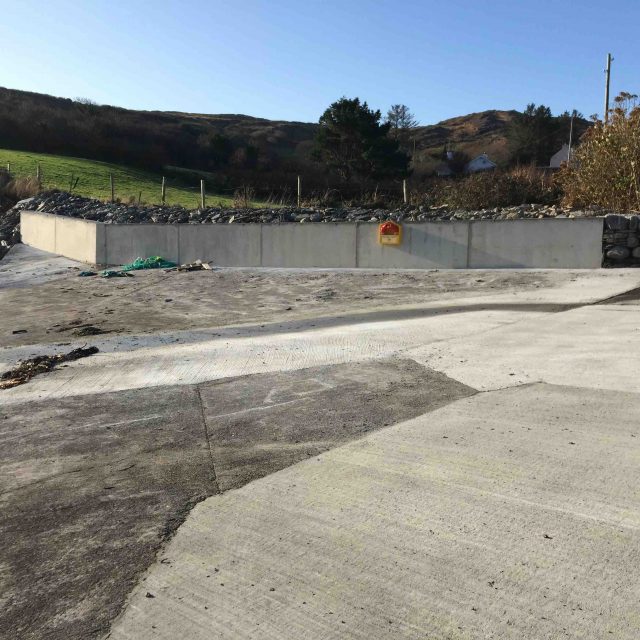 Monday 19th November 2018
Bere Island Projects Group will shortly be renovating the kitchen in the community centre.  The old kitchen units are for sale.  To put in a bid for them please contact x75099 with your offer by this Friday 23rd November.
Monday 12th November 2018 
On Sunday 11th November, Bere Island Projects Group held an event at Lonehort Battery  to launch Phase 1 of the redevelopment of the Battery as a visitor attraction and to mark the centenary of the end of the Great War. Island artist Mary Sullivan, who was recently awarded the RDS Taylor Art Award, performed the opening ceremony.  Bere Island historian Barry Hanley gave a talk on Bere Island's links to the Great War, and  of the islanders who fought and died. Earlier that day, 14 roses were placed in front of the altar at St Michael's Church in memory of the Irish and British soldiers buried in war graves in the adjoining cemetery.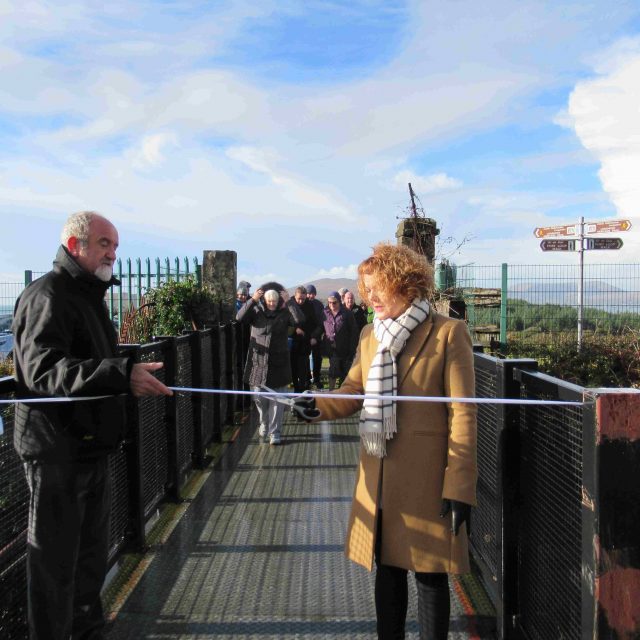 Below is Mary Sullivan's speech and the poem she recited by the Irish wartime poet Tom Kettle:
Lonehort Battery – Armistice Day
Thank you all for coming here today. I am so honoured to be here today to mark Armistice Day, and the completion of phase one of the redevelopment works at Lonehort Battery. Thank you to the Projects Group for inviting me to launch phase one of the project, which you have all worked so tirelessly on.
This event marks the centenary of the end of the Great War, which often brings to mind a poem by Thomas Kettle entitled "To My Dear Betty, The Gift of God to her." It is in part, an explanation for his reason for taking part in the war.
The poem reads:
In wiser days, my darling rosebud, blown
In that desired, delayed, incredible time,
You'll ask why I abandoned you, my own,
And the dear heart that was your baby throne,
To dice with death.
And Oh! They'll give you rhyme
And reason: some will call the thing sublime,
And some decry it in a knowing tone.
So here, while mad guns curse overhead,
And tired men sigh with mud for couch and floor,
Know that we fools, now with the foolish dead,
Died not for flag, nor King, nor Emperor,
But for a dream, born in a herdsman's shed,
And for the secret Scripture of the poor.
And so on this armistice day, we mark the armistice formed between the allies of World War 1 and Germany for the cessation of hostilities on the Western Front. We are lucky today to live in a country free from war and protected by the European Union, and so this commemoration is somewhat bitter sweet.
I am so fortunate to live on an island with such a deep military heritage, which both informs and inspires my work, and so I am excited for all of you here today to in turn seek inspiration from this event, and the following talk and tour by historian Barry Hanley. During the course of my studies, I was lucky to have our very own Barry Hanley to explain to me the island's deep heritage, for which I am very grateful.
Once again, thank you to Bere Island Projects Group for inviting me to launch phase one of this project, and to all my fellow islanders who continue to support me as a friend, as an artist, and as a neighbour.
Mary Sullivan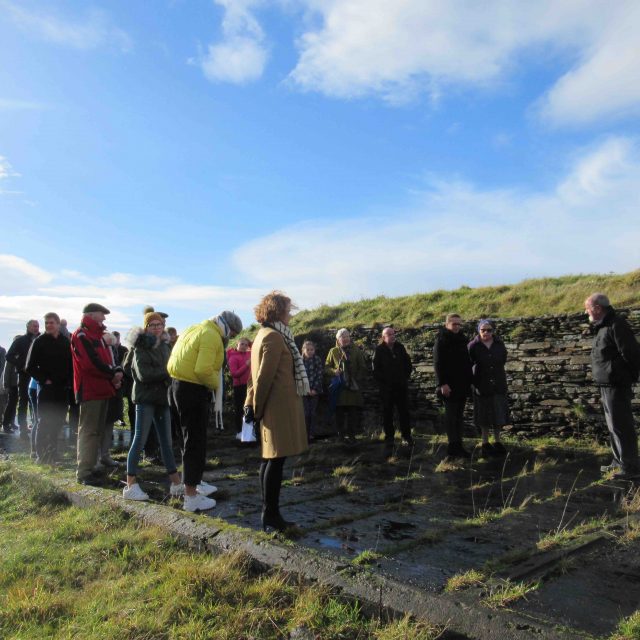 Tuesday 6th November 2018 
Bere Island Projects Group will hold an event to mark the centenary of the end of the Great War on Sunday 11th November at 11am at Lonehort Battery, Bere Island.  The event will commemorate Armistice Day and the completion of phase one of the redevelopment works at Lonehort Battery by Bere Island Projects Group.  Island based artist Mary K Sullivan, recipient of the RDS Taylor Art Award, will launch phase one of the project.  This will be followed by a talk and guided tour by island historian Barry Hanley.  All are welcome to attend.
Monday 22nd October 2018 
Bere Island Projects Group were delighted to host the launch of the Bere Island Photographic Book project on Saturday 20th October at the Heritage Centre.  The project which was  supported by Cork County Council's Creative Community Award, saw Cork based photographer Ed Godsell spend a fortnight on the island in May of this year, getting to know the island and it's people.   At the end of the fortnight, Ed set up a photographic studio in the local community centre and over the course of a weekend, islanders ranging in age from just under 2 years to mid 80s years, came along to sit for their photograph, and provide brief biographical details.   Cllr Danny Collins, deputising for the Mayor of Cork County launched the book.  Ian MacDonagh, Arts Officer for Cork County Council was also in attendance.
Monday 17th September 2018
Bere Island Projects Group will once again be publishing the annual Christmas Newsletter for 2018.  News of engagements, weddings, birthday, anniversaries, graduations, special birthdays etc are all welcome.  We are also looking for stories of Christmases on Bere Island in days gone-by and stores on island life in general.  The deadline for all items is Friday 19th October.  Items can be emailed to Helen at
bereconservation@gmail.com
or dropped into the Projects Group Office.
Monday 10th September 2018
Bere Island Projects Group are once again hosting an event for the Taste of West Cork Festival 2018 –  "Bere Island and the Great Famine."  The tour on Wednesday 12th September is now fully booked, however there are places remaining for the tour on Saturday 15th September.  To book contact 027 75099.
Tuesday 28th August 2018
Bere Island Projects Group were delighted to hold the launch of Bere Island Community Radio last Friday 24th August in the Heritage Centre. We broadcast for over an hour and half, Eugene Glendon Chair of BIPG welcomed everyone, John Walsh, Project Officer introduced the whole Project, and then we had local historian Ted Sullivan give some idea of where Bere Island is and some of its wonderful history.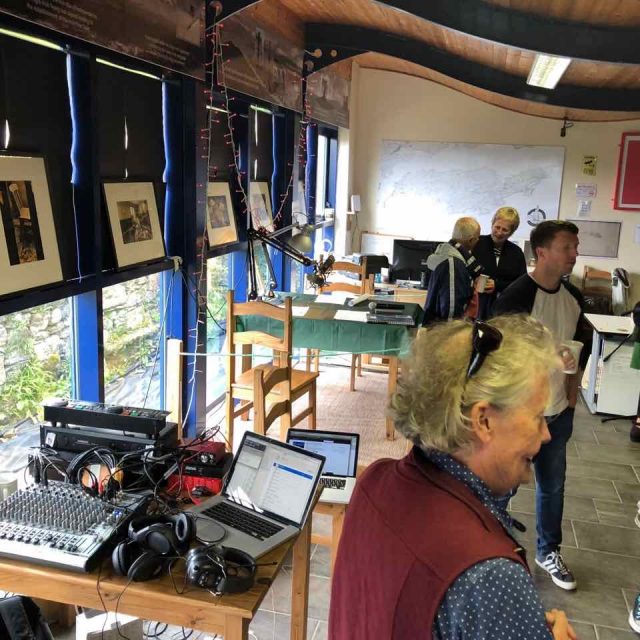 John also interviewed Conor and Laura from UCC about the Grassroots Project which is behind this radio initiative, followed by two "phone-ins", one with the CRAOL Trainer, Darragh Parker from Youghal Community Radio who is coming this week for two day training sessions. Darragh talked about his experience over the last 35 years of Community Radio and what he will be covering in the 2 days training on Bere Island.  The other phone-in was from Jim Hanley with regard to the upcoming GAA football all-island championships to be held on Bere Island in early September.
Helen Riddell then gave a report on things that had happened over the summer on the Island and especially Heritage Week (of which this event was a part) and things to come.  Brenda Elphick, who has lived all her life on the island, told of her choir, who were travelling up to Dublin to sing at the Papal Mass in the Phoenix Park in Dublin.  Eugene and John then closed the chat for the day, and this was followed by two young islanders, Amy Orpen and Molly Sullivan, who played their song playlist over the air for another half hour or so.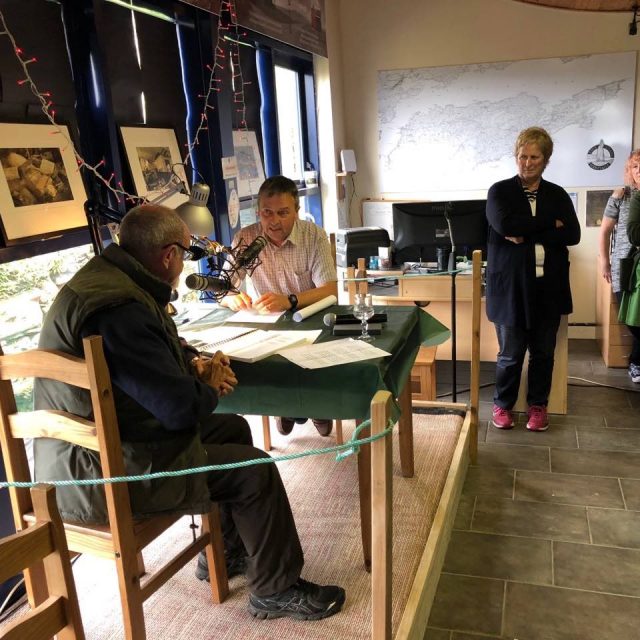 So all in all in total, we were over and hour and half "on air". and the next broadcast will  hopefully take place during the All Islands Football Tournament on 7th/8thSeptember.   If anyone is interested in getting involved in Bere Island Community Radio Station contact 027 75099.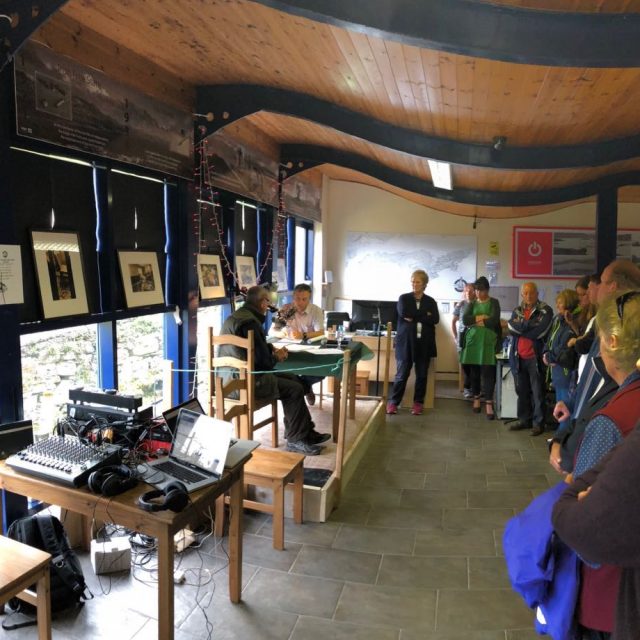 Monday 27th August 2018
Bere Island Projects Group is looking to hire a driver for the Bere Island rural transport bus from 1stOctober 2018.
The bus operates on Tuesdays and Fridays to bring islanders to and from Castletownbere and on Sundays to bring islanders to and from Mass.
Candidates should have a D1 licence, a CPC card and a Taco-graph card.
For further details contact BIPG on 027 75099.
Wednesday 22nd August 2018
Bere Island Projects Group's plans to restore and open Lonehort Battery as a visitor attraction are now well underway.  The two 6″ artillery guns at the Battery have now been sandblasted and repainted, and essential safety work is ongoing.  Watch this space for further updates!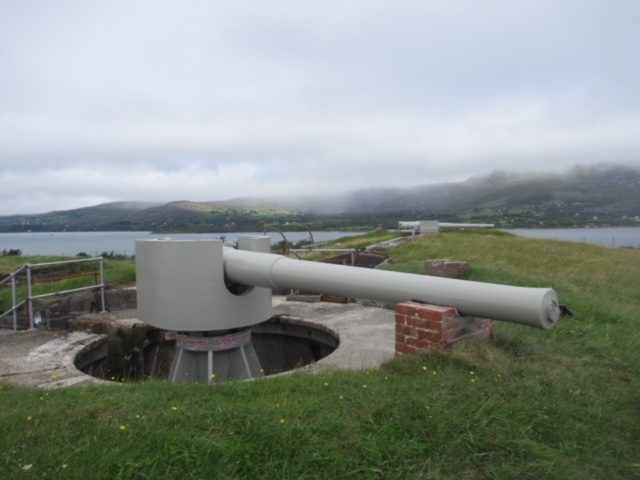 Tuesday 21st August 2018
Bere Island Projects Group and the work they have carried out under the Conservation Plan have been announced as a county winner of the National Lottery Good Causes Awards 2018. BIPG now go forward to the Regional Final in September so fingers crossed!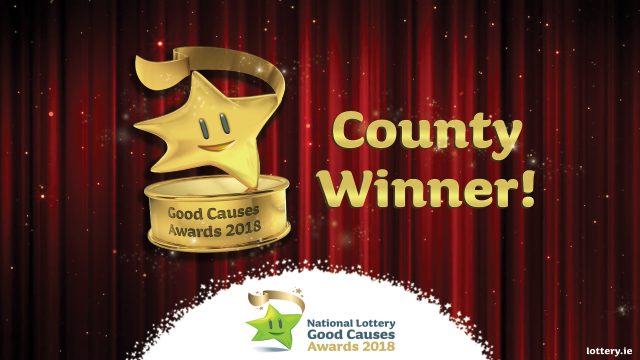 Monday 20th August 2018
Bere Island Projects Group are delighted to be part of a new EU funded project which will see a community radio station set up on Bere Island.  Broadcasts will include heritage programming, music, current affairs, public information, and community news. The station will go live in December, but check our events page for further updates on training and information sessions.

Tuesday 31st July 2018
Pride of Place Awards Judging Event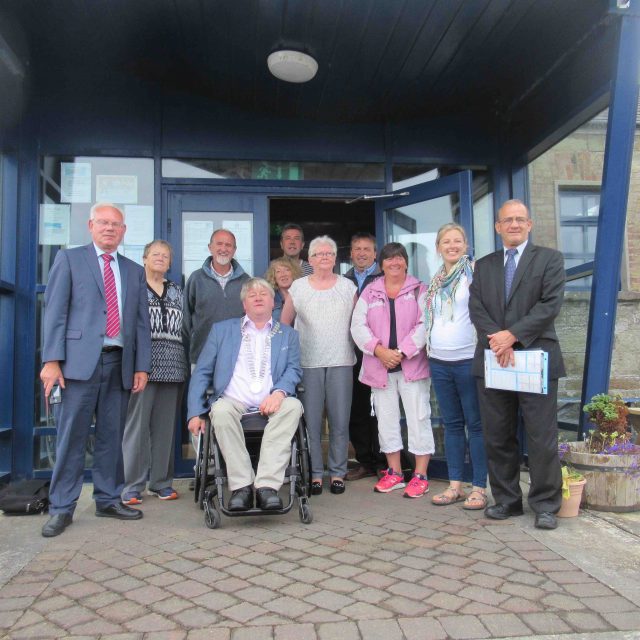 Bere Island Projects Group were delighted to host the judges from the Pride of Place Awards today and Mayor of Cork County Cllr Parick Gerard Murphy at an event at the Bere Island Heritage Centre. The West Cork Islands as a group, have been nominated for this year's Pride of Place Awards. Representatives from Bere Island, Sherkin Island and Dursey Island were also in attendance. The winners will be announced on 17th November.
Thursday 21st June (Notes of recent meeting with HSE re: nursing cover on Bere Island)
REPORT ON MEETING OF THE COMMUNITY GROUP WITH THE HSE CONCERNING THE NURSING REQUIREMENTS ON BERE ISLAND.
DATE:  THURSDAY 7TH JUNE 2018. COMMUNITY CENTRE BERE ISLAND
ATTENDANCE:
ON BEHALF OF THE COMMUNITY: Paul Moore, Angela Sullivan. Rachel Harrington. Gerard Sullivan. Eugene Glendon (all referred to as "the Group")
ON BEHALF OF THE HSE: Joanna McCarthy, Interim Director PHN (Head of Services) and Teresa O'Donovan, Head of Primary Care HSE, (both referred to as the "HSE")
The Agenda for the meeting had been set out by the Group and sent in advance to the HSE:
"To discuss recent changes in, and the future provision of, health services on Bere Island".
The HSE explained that the provision of nursing care on the island was funded as part of the Primary Care Team and that the HSE has to manage within their own funding resources.
The Group explained at length and very forcefully that the Community on the island was extremely unhappy with health cover provided by the HSE to the island and what we   now sought was the same level of cover as we had in 2009 and as now provided by the HSE to Cape Clear – and nothing less.
The HSE explained that the draft Report on the provision of health services to the islands (which was not yet published) was suggesting a level of cover which would cost the HSE approximately €400,000 per annum.
The Group explained that the total failure by the HSE to consult with community before changing the current minimum level of cover was the subject of severe personal distress and annoyance to the community.
All of the arguments which were aired at the meeting of the Community on the 19th April   were explained at length to the HSE and the HSE stated that they could not agree to our demands.
It was emphasised and repeated to the HSE that the very survival of the island is dependent on the provision of a reasonable health service. The HSE advised that they do not have any role in the school.
The Group believe that having regard to representations made by the Group and several members of the community the practice of the current nurse being rostered for duty on the mainland will (hopefully) now cease.
In conclusion the Group explained that, in the absence of a commitment by the HSE to provide adequate funding and essential resources to the island, it was now the intention of the Group, on behalf of the Community, to immediately lobby and make representations to Government Ministers, TD's, etc with a view to getting the necessary funding in place as a matter of urgency to ensure that the HSE will be obliged to provide a safe health service to the island.
The fight for survival is only beginning.
Tuesday 19th June
Bere Island Projects Group have recently submitted a planning application for a children's playground on Bere Island.
Thursday 7th June
Bere Island Projects Group were delighted to host a visit from a group of international journalists who were on a tour of Cork and Kerry with Failte Ireland.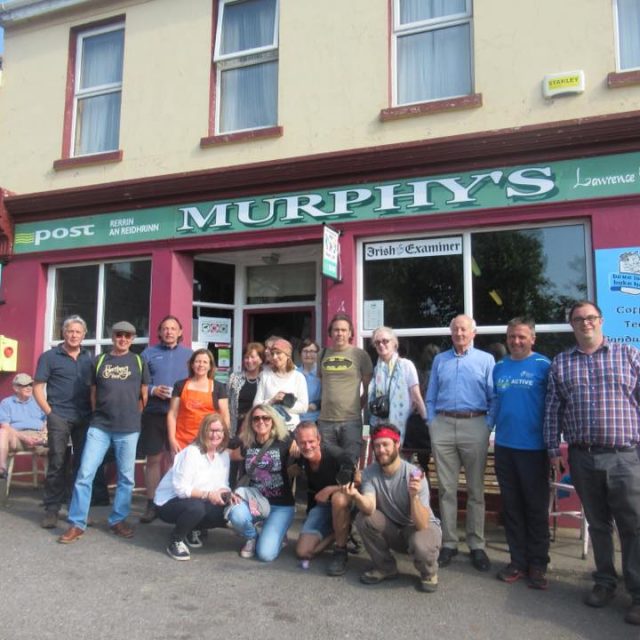 The group called to the Heritage Centre, enjoyed a cycle around the parkrun route with bikes from Murphy's Shop and had a talk on the island's military history from Barry Hanley.  They also enjoyed a demonstration on brownbread making from Edel Murphy and were presented with jars of Bere Island honey from Barry. Thanks also to Michael Walsh for driving them around the island & to Bere Island Ferries for bringing them here. A great day was had by all!
Thursday 7th June 2018
Bere Island Projects Group were delighted to be invited to a function held by the Irish Aer Corps who are on a training camp on the island and to be presented with a framed aerial photo of Rerrin Village.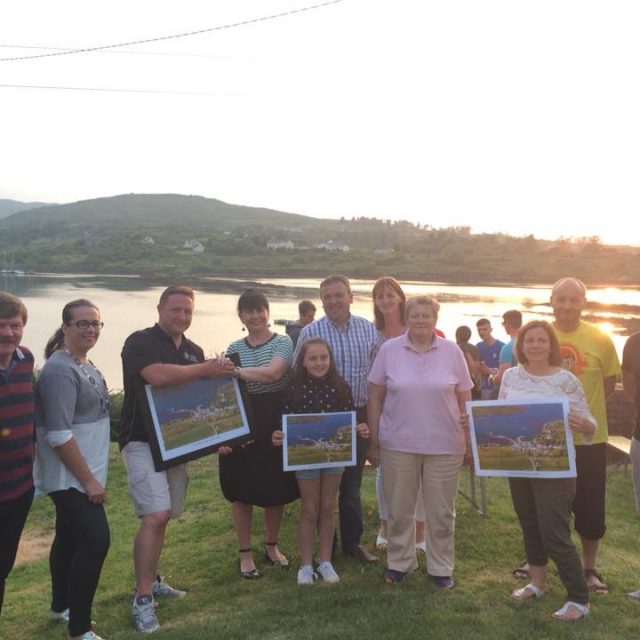 BIPG has a long standing relationship with the Irish Defence Forces, which includes working with them to secure a licence to restore and develop Lonehort Battery as a visitor attraction, and we  are grateful to them for the use of the Lecture Theatre  to stage theatrical performances during the summer months.
Wednesday 6th June 2018
St Michael's National school children starting their annual spring clean along the west end roads and foreshore on Bere Island organised by BIPG.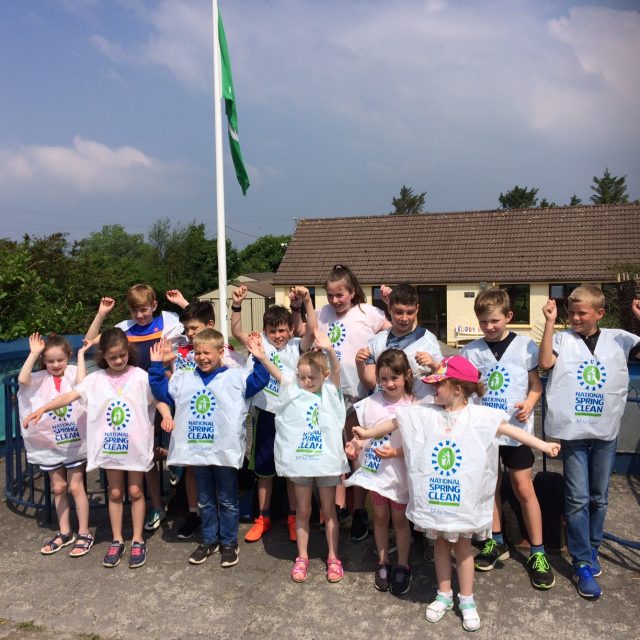 Friday 1st June 2018
The June Bank Holiday weekend is here and the island is looking great. A lot of work has been carried out, the greens are strimmed, the grotto and graveyard have both been cut in preparation for the Procession on Sunday and the flowers all over the island are beautiful. Of course this wouldn't be possible without the Fas & RSS workers Andy, Patrick, Mike and Sheila.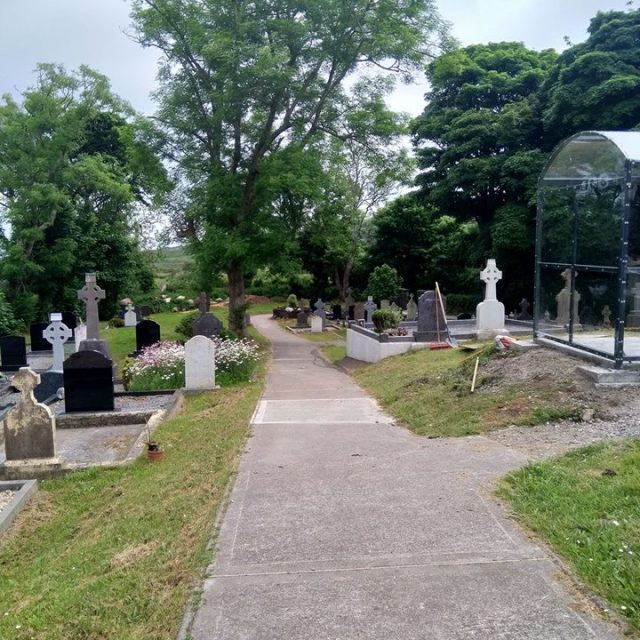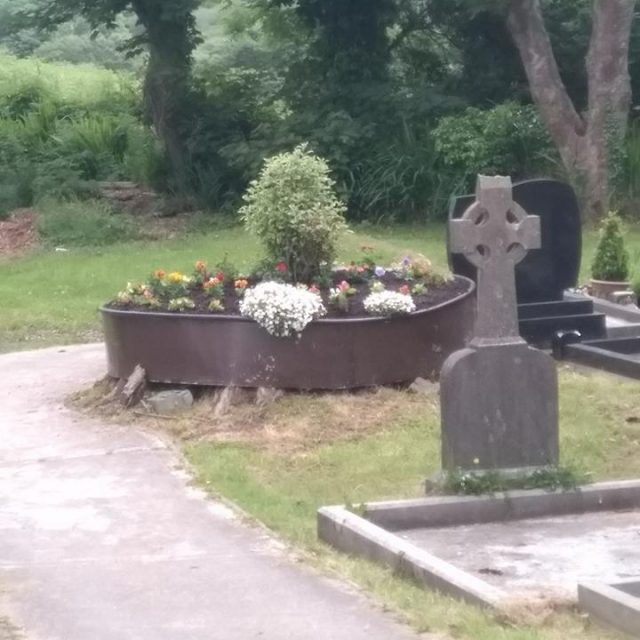 Also Finola who does a great job with the flowers in the graveyard and anyone I've forgotten well done to you all. You will also see from the picture below the Graveyard Committee with the support of BIPG have erected the new shelter in the Graveyard to replace the wooden one which was damaged in the storm over the winter.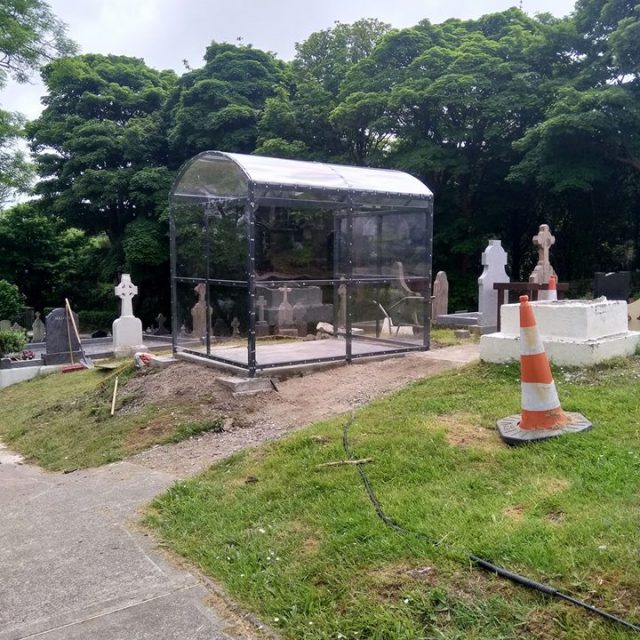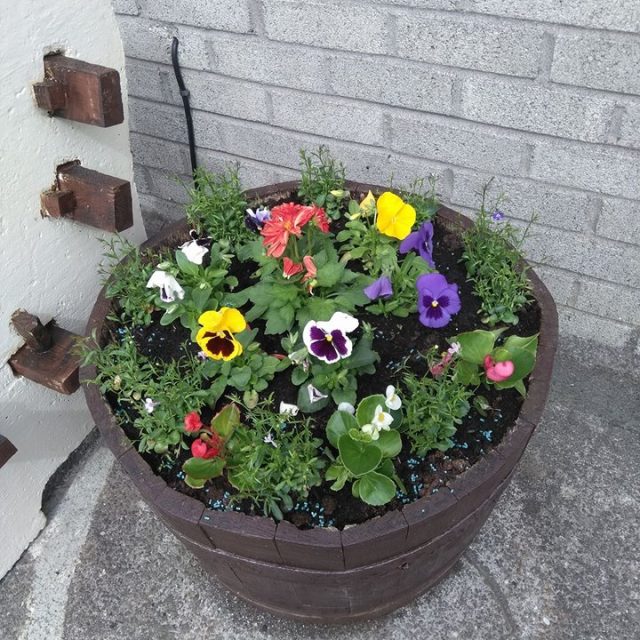 The pitch is also looking well after being cut by Paul and we are ready for the Football Blitz happening tomorrow at 12:30pm in the Rec !! Best of luck to all taking part.
The recycling centre is as always neat and tidy thanks to Teddy & John and the can banks are empty for the busy summer ahead.
The Lookout and Bere Island Bakehouse are now open for food along with the Hotel which will have music tonight with Damien Coughlan and Dessie's is open this evening for the weekend. All that's left to say is we hope the weather stays nice and you enjoy the weekend and stay safe.
Thursday 31st May 2018
Bere Island Projects Group CLG succeed in obtaining Heavy Cargo Subsidy for the Island.
BIPG is pleased to confirm that it has been successful in obtaining a very significant heavy cargo subsidy for the island which will result  in it now being cheaper to bring heavy cargo loads ( over 17 tons) into the island at a rate which is now cheaper than it was 30 years ago!  
The maximum charge is now €90.00 per load ( fixed for the next two years) and the service will run at a minimum of twice per week throughout the year. 
Contact for this service is Colum Harrington