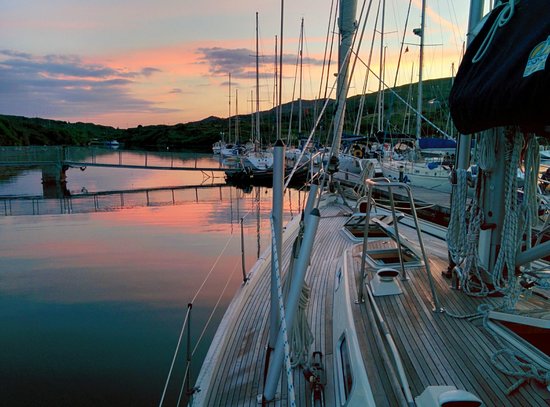 Whether you're arriving from the Azores or from Cork; for a night's stopover or longer stay, there will be a friendly welcome from the Harrington family at Lawrence Cove Marina, Bere Island.
Located on the south side of Berehaven and the north side of Bere Island, Lawrence Cove Marina is well sheltered and suitable for short and long stays.
Full facilities: Water, Electricity, and Diesel on the Pontoons. Showers, Toilets, & Laundrette ashore. The Marina craft shop also sells wine.
It's just a 10-minute walk to the island's village shop, Post Office, and pub. You can take a ferry to the mainland and buses to Cork provide easy access for crew changes.
Winter Hard Stands are available.
Telephone: 353 (0) 27 75044 or 353 (0) 87 9125930 email – rachelsherig@gmail.com
www.lawrencecovemarina.ie