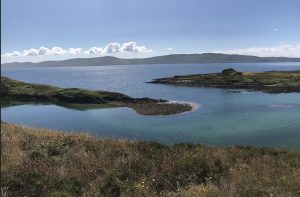 The heritage of Bere Island, and the culture of its people has been intrinsically linked to its geographic location at the entrance to Bantry Bay, one of the deepest harbours in Europe.  Over the centuries it's sheltered waters have provided food for its people and shelter to craft from Viking longboats  as they made their way around the Irish coastline,  and to British and American warships which lay at anchor in the sheltered Berehaven Harbour during  during World War One, protected by gun batteries on the island.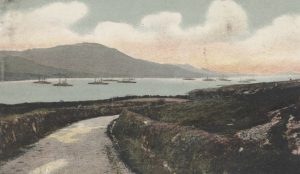 However, treacherous Atlantic storms which have battered the island over the centuries not only been the cause of numerous shipwrecks lying on the seabed around the island's coastline but also led to the failure of an attempted invasion by a French Armada directed by Wolfe Tone as it made its way into Bantry Bay in December 1796.
Islanders have used the produce of the clean Atlantic waters to provide both sustenance and income for their families.  In 1837, writing in the Topographical Dictionary of Ireland, Samuel Lewis recounted how, in 1835 there were 16 hooker fishing boats based in Lawrence Cove, with up to 1000 employed in the fishing industry.  During the Famine Quakers set up a salting station at Bank Strand.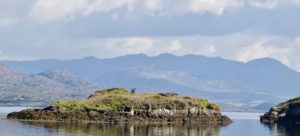 Sailors from all nations have landed on Bere Island, with Turk Island off Rerrin, reputed to be the burial place of Turkish sailors who died from a plague whilst their ship was anchored off the island, in pre-Famine times.