Bere Island Projects Group CLG are working to ensure Bere Island remains a vibrant and viable community.

Bere Island Community Radio – Sunday Mass is celebrated by Fr Noel Spring at 10am and is followed by our Beara and Beyond Programme at 11am. Tune into 100.1FM locally or online here 
COVID-19 Update:For further details on the current COVID-19 restrictions click here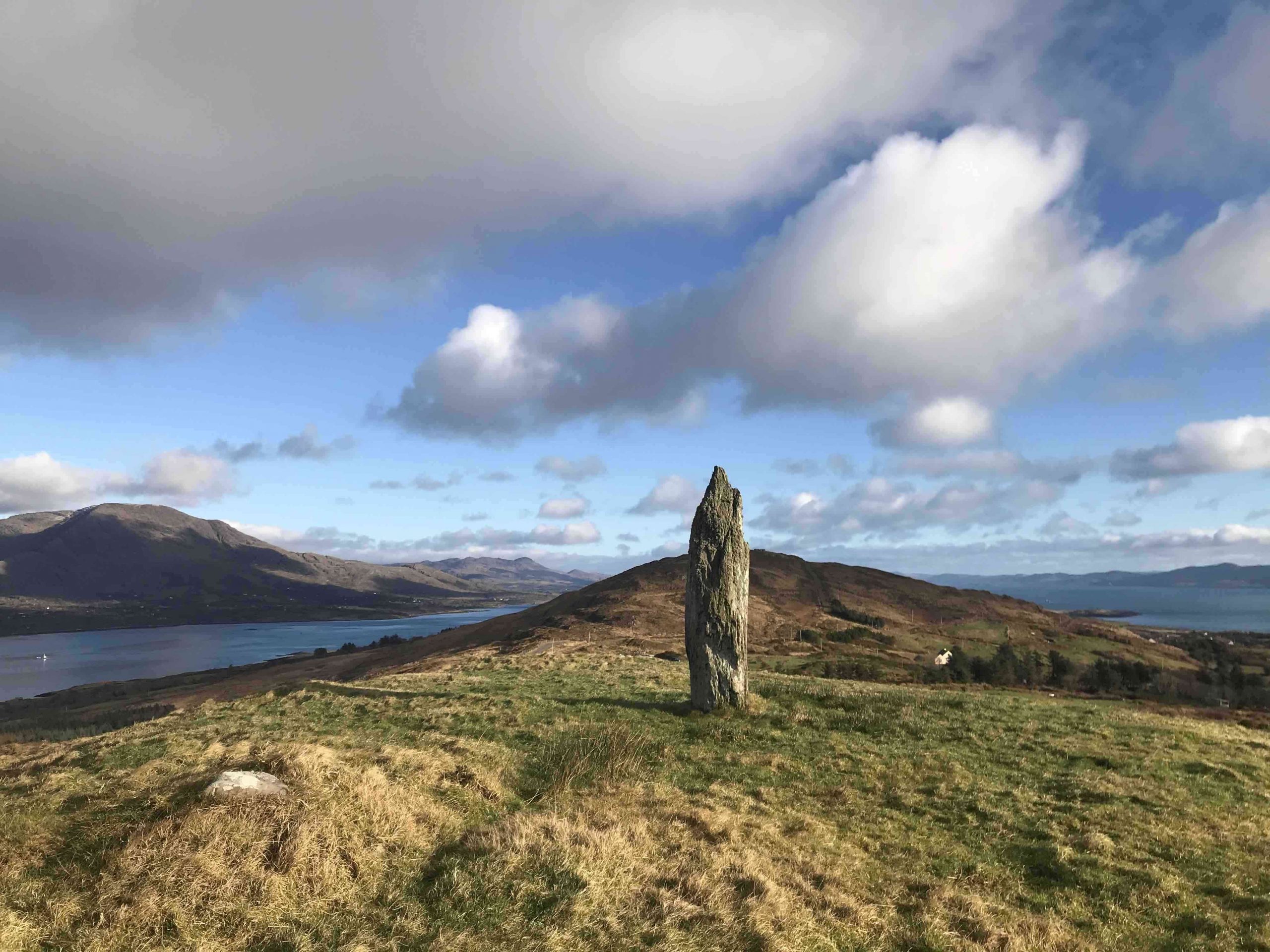 Bere Island lies at the entrance to the magnificent Bantry Bay and guards the deep water harbour of Berehaven, in West Cork, in the southwest of Ireland. The island is just 2kms offshore from the town of Castletownbere, the largest white fishing port in Ireland. The Slieve Miskish and Caha Mountain ranges of the Beara Peninsula tower over the island providing a dramatic backdrop. The island is roughly 11kms x 5kms in size with a population of just under 200.
Bere Island's Military History
Due to its strategic location Bere Island has a very interesting heritage. The island is rich in archaeological sites dating from the Bronze Age through to Medieval times, including ring forts, standing stones, wedge tombs and burial sites. The British had a particular interest in the island, with remnants of British Imperialism visibile throughout. At various stages they constructed Martello towers, a signal tower, military baracks and a military fortification which hosts two six inch guns, all of which can be seen today.
A Tranquil Paradise
Despite its proximity to the mainland, Bere Island retains that distinct, easy charm of rural places distant from cities and crowds. It's a quiet paradise, of a size that is manageable for walkers and cyclists. Bird watchers and plant lovers will delight at the many species to be found on land and at the water's edge.
Did you know that whales, basking sharks, and bottle-nose and common dolphins can all be sighted around Bere Island?  Other activities to be enjoyed on the island include swimming, sea angling, diving, sea safari and other water sports, or take in an exhibition on the island's history at the Heritage Centre.
During your visit, make sure you take time to dine on some fresh, local seafood in local restaurants, or enjoy ceol agus craic in the island pubs.   Whatever your reason for visiting, a warm welcome awaits you on Bere Island!
Bere Island has a strong and vibrant community who continually strive to protect their island heritage and landscape and island way of life.