Acupuncture and Chinese Medicine
Beara Acupuncture & Chinese Medicine Joanna E Riddell BSc (Hons) MBAcC MSSAc
 Joanna Riddell is a classically trained, board-certified qualified Chinese medicine/acupuncture practitioner.  She completed her BSc (Hons) in 2005 the University of Westminster London in Traditional Chinese Medicine and Acupuncture with Biomedical Sciences.
Joanna has treated thousands of patients in her clinic in Castletownbere since setting up practice in 2007 and has contributed to health and wellness features on Bere Island Community Radio and also on local radio and newspapers; her expertise is in great demand throughout Beara and outside of the Beara Peninsula, all of which enables her to help large numbers on their journey to wellness.
Specialist acupuncture training in:
Opthalomogy 
Orthopaedics 
Dermatology
Joanna moved to Bere Island from London in 2007 where her Mother is from.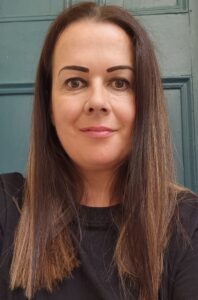 Address:
Above Berehaven Pharmacy
Main Street
Castletownbere, Co Cork
Tel:
086 3651112
Email:
jeriddell@gmail.com