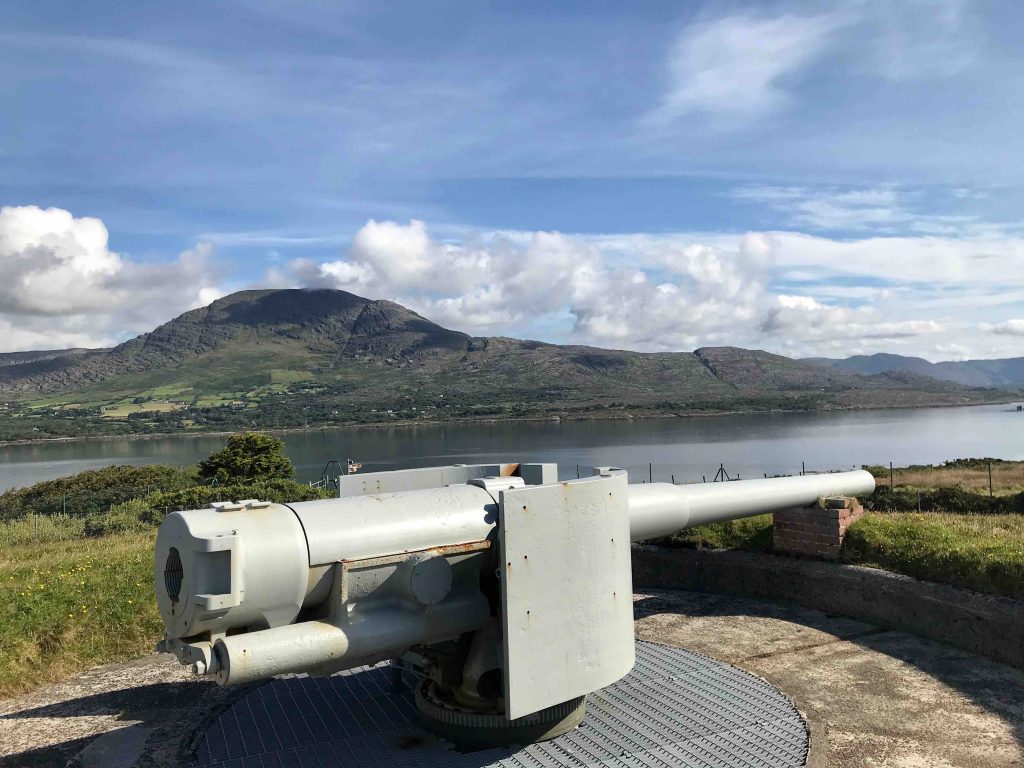 Bere Island Projects Group are delighted to announce that tours of Lonehort Battery have now resumed.
Tours will take place on Saturdays, Sundays and Wednesdays, meeting at the main gate at 12 noon. The tours will be led by licensed tour guides Barry Hanley and Teresa Hall. The cost is €10 per person and all Covid-19 guidelines should be observed.
Lonehort Battery, which was operational during World War One, is the largest of seven gun batteries built on Bere Island by the British Admiralty. The battery is surrounded by a deep moat and still contains two 6″ coastal artillery guns.
Bere Island Projects Group are restoring Lonehort Battery as a visitor attraction.