Election Special – Sunday 2nd February
Bere Island Community Radio will broadcast an election special this Sunday 2nd February from 11am to 2pm with interviews with local candidates. Click here to listen.
Monday 13th January 2020
Mass from St Michel's Church, Bere Island is broadcast every Sunday from 10am.  To listen click here
News Update 2019
Bere Island Community Radio will broadcast it's Christmas programme and final programme of the year, on Sunday 22nd December from 11.00am to 2.00pm. If you would like to send in a special Christmas request for family members living overseas, or if you're living away from the island and want to send a message to family members at home, please email messages to bereislandradio@gmail.com Alternatively if you would like to record your own message to be played on air please contact Mark Costigan on 087 1204936 to arrange this (if calling from overseas the number is 00353 871204936).
on 100.1 FM. Click here to listen live online.
Send in your Christmas requests to bereislandradio@gmail.com
Bere Island Community Radio has now been operational since March 2019.  We hope to continue broadcasting in 2020, and we would like to make the radio as reflective of community interests and needs as possible.  We see the radio as a way to begin conversations on important matters for the island and to use it as an advocacy platform to bring these conversations to officials on issues that matter to us. We would like to invite you to a public meeting on the needs of the community and how the radio might support them, on Sunday, 13th October at 2.30pm in the Community Centre.  A visual artist will capture our ideas on the day and we will find ways to bring them forward via the radio or other means.  Refreshments will be provided.
Mass from St Michael's Church, Bere Island is broadcast online every Sunday from 10am. Click here to listen.
If you have any news items, or family events you would like mentioned on Bere Island Community Radio, please email: bereislandradio@gmail.com
Monday 19th August
On Sunday 25th August, Bere Island Community Radio will have live coverage of the Beara GAA Junior A Football Championship, Urhan v Garnish from 4pm.  Click here to listen live (NB this link will be live approx 30 mins before the match starts)
Our next FM broadcast will be on Sunday 15th September on 100.1FM and worldwide on the internet.
Monday 1st April

Bere Island Community Radio is part of the EU Grassroots Wavelengths project. A quarterly Grassroots Radio newsletter reports on all the activities related to Grassroots Radio, a European H2020 project that aims at piloting solutions for community radio platforms and media pluralism by creating regional and European-wide networks of stations that can pool community-level resources. Click here to subscribe to the newsletter.
Welcome to Bere Island Community Radio.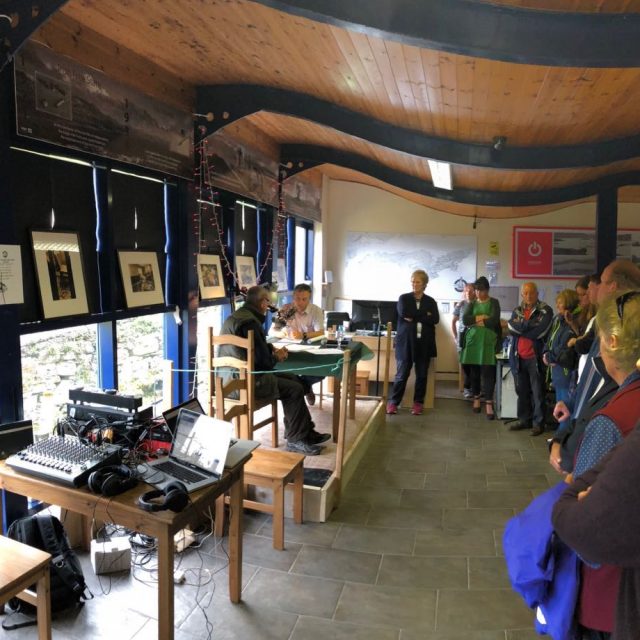 Bere Island Projects Group are one of the partners in the EU funded Grassroots Wavelength Projects which aims to set up and study low-power community radio stations in a number communities in Europe which include rural Romania, Portugal, Madeira and Bere Island   Grassroots Wavelengths is based on technology, which has already been tested in Uganda and allows for radio content to be created and broadcasted in a very simple manner, using mobile phones and low-power radio transmitters that work on a very small radius
Bere Island were recently awarded a temporary broadcast licence from the Broadcasting Authority of Ireland  which allows us to broadcast on the FM network throughout teh Beara Peninsula.  The station will also be available on the internet.
If you would like to be a part of this exciting new venture for the island, helping out in putting programmes together, or broadcasting or if you have an idea for a programme please email bereislandradio@gmaillcom or call 083 1511100.