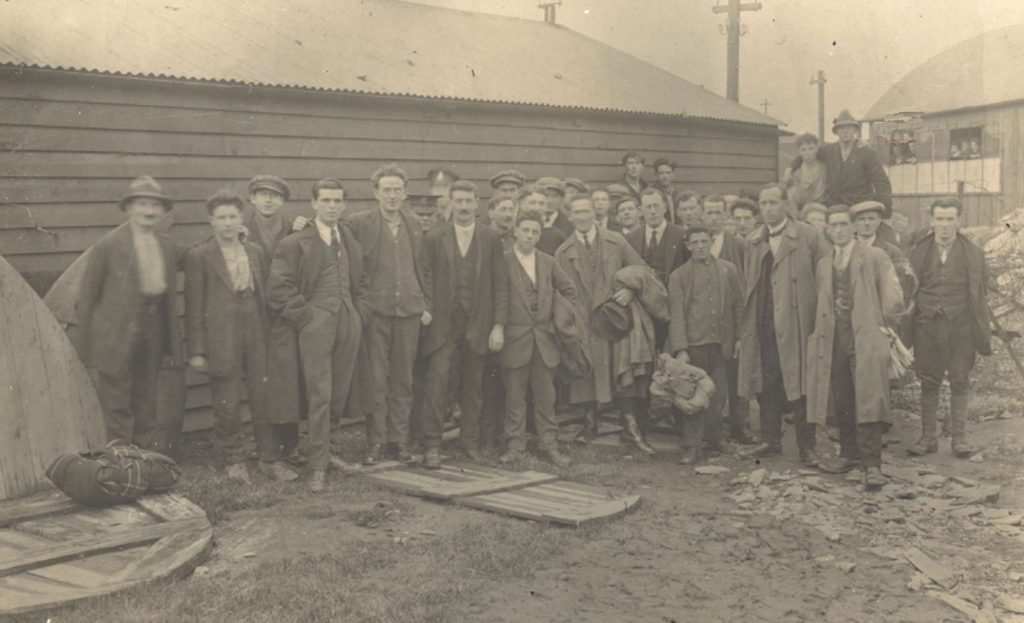 In 1920 a prison camp was opened on the island by the British authorities for convicted Republican prisoners. However, by April 1921 all convicted prisoners had been transported to the prison at Spike Island, whilst all the internees who had been incarcerated on Spike Island were transported to Bere Island, so that the island camp became an internment camp only. The camp was in operation from April 1921, until December 10th 1921 and consisted of four timber huts, which at one stage housed 284 men.
Bere Island Projects Group CLG received funding from The Heritage Council's Community Heritage Grant Scheme 2021 to produce a short film documenting the history of the camp.
The Bere Island Internment Camp Film
On August 27th, Bere Island Projects Group unveiled a commemorative plaque at Rerrin Military Barracks, the site of the former camp. The plaque was funded by Cork County Council through the Cork County Commemoration Grant Scheme 2021, and is one of a number of events Bere Island Projects Group has organised since 2016 as part of Ireland's Decade of Centenaries.