Wednesday 15th December 2021
On this day in 1982, the Panamanian registered factory fishing vessel, the MV Bardini Reefer sank off Bere Island. Part of the wreck is still visible on the surface. It sank following an onboard fire and explosions. All the crew were rescued by local boats.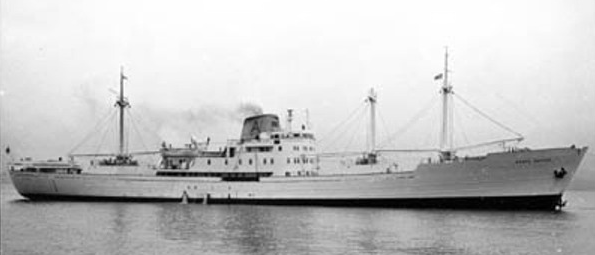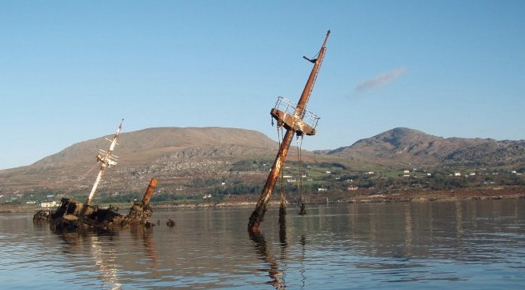 Friday 10th December

On this day in 1921 the internment camp on Bere Island closed following the signing of the Anglo-Irish Treaty four days earlier on 6th December. The photo below is a group of the internees as they were preparing to leave.
Click here to view a film on the history of the Bere Island Internment Camp which was produced by Bere Island Projects Group with funding from The Heritage Council's Community Heritage Grant Scheme.
Tuesday 7th December
Today is the 80th anniversary of the attacks on Pearl Harbour, Hawaii. Three of the battleships which were sunk inlcuded the USS Nevada, USS Oklahoma and USS Utah, all of which had anchored in Berehaven in 1917/1918 while protecting the Atlantic convoys. Pictured here is the USS Utah at anchor off Bere Island in 1918.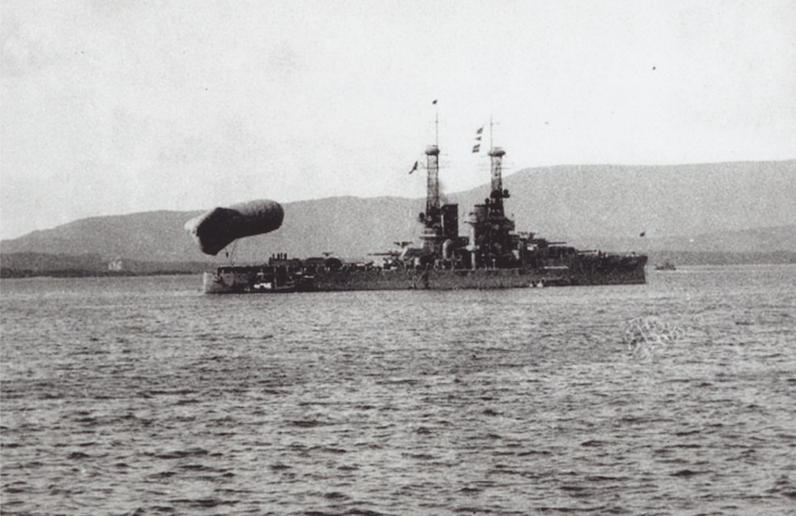 Monday 6th Decembe
Today marks the centenary of the signing of the Anglo-Irish Treaty. A condition of the Treaty saw England retain three deepwater ports at Cobh, Lough Swilly and Berehaven which became known as the Treaty Ports. The Handover of Fort Berehaven, Bere Island eventually took place on 26th September 1938. The Union Jack was lowered at 12 noon and the Tricolour raised over the Fort at 12.01pm. When the final detachment of British forces left Bere Island on 30th September, it marked the end of a continual British military presence on on the island since 1797.