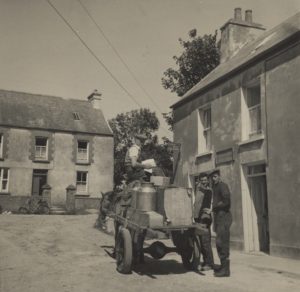 The Bere Island of today is a product of its past, and the cultural traditions of its people.  The island community has been shaped by the natural heritage of the island, and the sea that surrounds it, and in maintaining strong links to the island diaspora throughout the world.  Skills in farming, fishing, and traditional crafts have been passed down through the generations, along with stories of local folklore, and place names. 
To protect and preserve the island's oral tradition, in 2022 Bere Island Projects Group were one of a number of community groups who were accepted onto the Burren Beo Trust's Heritage Keepers programme.  A group of islanders participated in an online training programme and formulated an action plan to record an oral history of Bere Island.  The project was launched during Heritage Week and to date a number of islanders have recorded their stories.  If you would like to participate in this programme, please contact Helen Riddell at bereconservation@gmail.com or at 027 75099.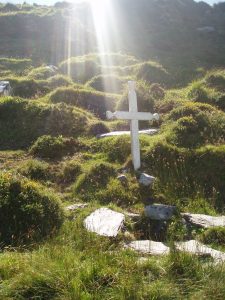 Our island placenames give tell the story of the island, through names given to fields, lanes and coves along the island's coast. Legend has it that Bere Island is named after the daughter of a Spanish king who married an Irish chief, Owen Mor in the second century. Owen Mor was the King of Munster (circa AD 150-200).  He travelled to Spain where he met the Princess Beara, daughter of the King of Castille and married her.  They later returned to south-west Cork where he named the peninsula and island in her honour.
 .