Bere Island Projects Group are committed to protecting the biodiversity of Bere Island, its natural landscape, the waters that surround us and the island's flora and fauna through our work on the Bere Island Conservation Plan.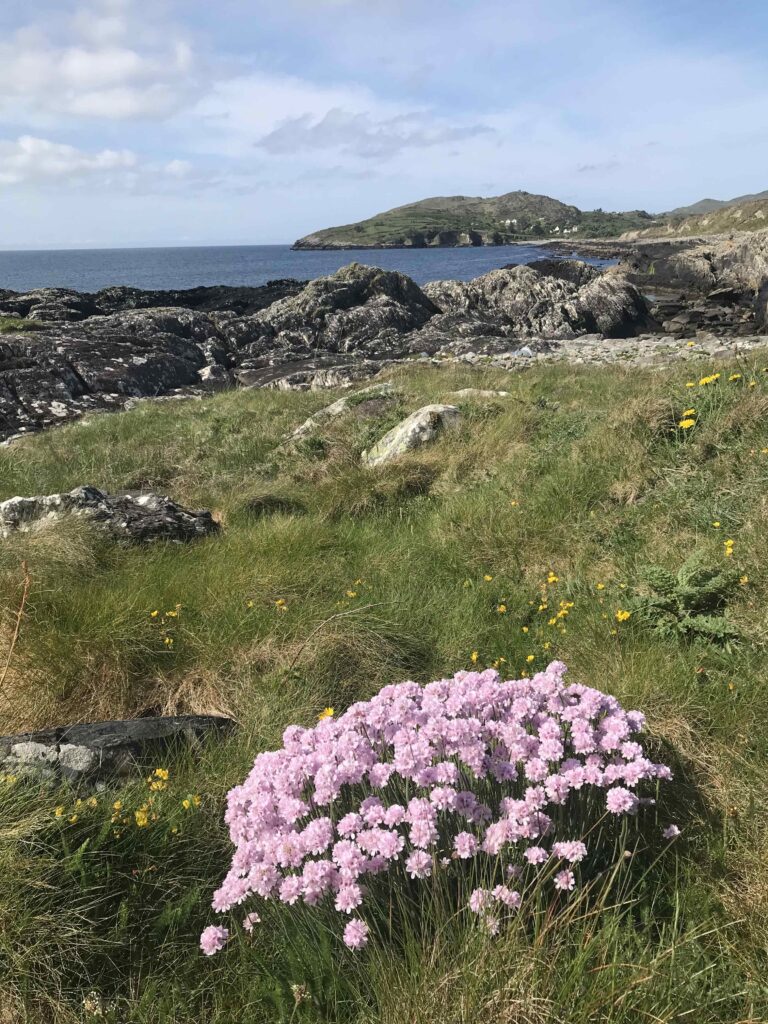 Since the Conservation Plan was launched in 2003 Bere Island Projects Group have put in place a number of initiatives to protect the island's biodiversity:
Implemented a waste management plan
Undertook a Dark Sky Feasibility Study
Encourage a sense of pride of place through the Tidy Towns Campaign.
Eradication of invasive species.
Beach cleans and awards campaigns.
Native planting programme.
Help us to record the flora and fauna on Bere Island by taking part in National Biodiversity Week's Backyard BioBlitz. In 2016, Bere Island hosted the Islands' BioBlitz and recorded 1178 species on Bere Island.
The 2023 programme of work on the Bere Island Conservation Plan is funded by The Heritage Council's Heritage Capacity Fund 2023.